Frankly Sinatra is BACK, with a new production!
Frank Sinatra. His music, his incredible power to entertain, to thrill, his fascinating life story, and his deep love for Israel and the Jewish people are here for you to share. Join us in a new production of Yisrael Lutnick's acclaimed tribute, Frankly Sinatra, with the new 5-piece band conducted by Haim Tukachinsky.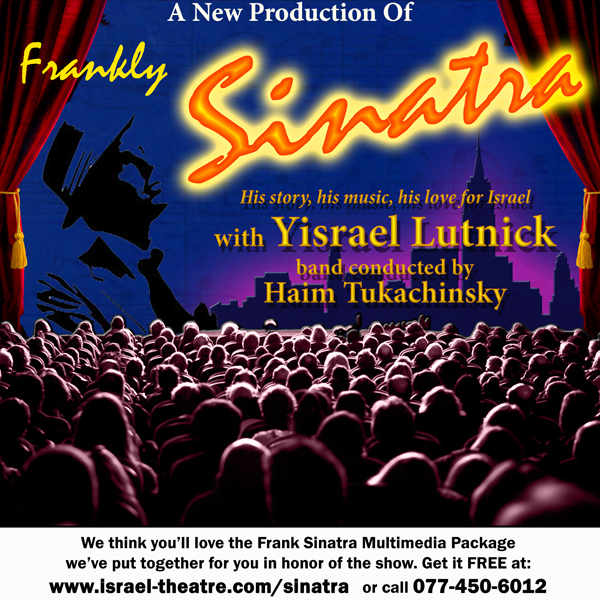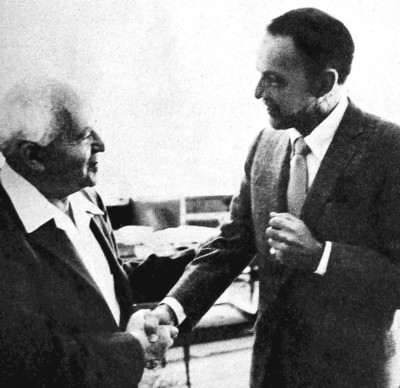 We've put something special together for you, in honor of the show. It's a Sinatra Multimedia Package, and you can have it direct to your email. We will share with you videos and stories about Sinatra in the recording studio, his greatest hits, his work with The Rat Pack, about his friends and family, and his glorious final years. Sign up below, it's FREE!
Get the FREE Sinatra Multimedia Package here! Show Tickets
Frank Sinatra's Music is Timeless
These are songs from the golden age that express real human experience with evocative lyrics and wonderfully original imagery. Sinatra, it could be said, created his own genre of music. He did it in the way he phrased the songs he sang, the way he personalized them, and by illuminating them with the aura of his own dramatic life story. No one has dominated an artform quite like Frank did with his singing.
What's new?
We've got a 5-piece band, conducted by Haim, and we're putting together some videos to enrich the show. And then, we're keeping the classic songs, such as
My Way,
Fly Me To The Moon,
Strangers in the Night
Young at Heart
Night and Day
New York, New York
and so many more.
Enjoy and discover the incredible story of this man's life, his challenges, his failings and his triumphs. You will hear about his meteoric rise, his brush with tragedy, his wild night out with a certain famous actress, his connections with presidents and mobsters, and his various marriages. Perhaps the most fascinating and surprising stories about Frank relate to his deep love affair with Israel and the Jewish People.
Weaving story, mystery, humor and song together in a tightly crafted performance, Yisrael takes you on a journey from Hoboken of the 1920s and 30s, through the Victor Hugo Cafe in 1939, The Paramount Theatre in the 40s, Hollywood in the 50s and straight through to Frank's passing in 1998 at Palm Springs. You will find the time flying by as you relive, or discover for the first time, the glorious songs and riveting stories of a legend. Frankly Sinatra is coming to a theatre near you. Grab it while you can!
Get the FREE Sinatra Multimedia Package here! Show Tickets
"One of the reasons I loved the show as much as I did was that (Yisrael) Lutnick wasn't impersonating Sinatra! Instead, he was sharing his heart, his soul, his voice, his acting, his talent, and bringing Frank Sinatra's music alive through his gift." Kimberly Vaughn (Broadway performer, producer, director and teacher).
"(Lutnick possesses) excellent singing and acting skills .. a real stage animal." Haim Noy, The Marker.
Get Tickets For a Show!
Performance Schedule:
There are three ways to get tickets in advance (and save -tickets at the door may cost 5 NIS more):
2. Leave us a reservation and we will call you. Use the form below:
3. You can also call us at 077-450-6012 during business hours.
© 2017 Israel Musicals. All Rights Reserved | Design by W3layouts