The Spy Who He Loved to Produce

Albert "Cubbie" Broccoli
Reserve Your Seats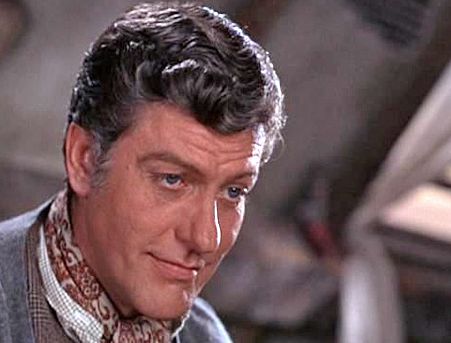 Dick van Dyke

The Sherman brothers
Reserve your tickets right away!
Albert "Cubby" Broccoli loved the works of Ian Fleming. When approached by producer Harry Saltzman, he eagerly joined as co-producer of the film versions of Fleming's great spy novels about a fellow named Bond. James Bond.
But in the middle of all that, Fleming had penned a children's novel as well! It was about a talking, flying and floating car named Chitty Chitty Bang Bang. And, considering the author, it, too, was a work full of adventure.
The story almost never came to be!
Fleming, starting in 1961, had a series of heart attacks. He continued to work, writing his Bond novels, which took a further toll on his health. After a second heart attack in 1963, a friend had suggested that he write a children's novel. Fleming had already been enchanting his son, Caspar, with fantastical tales about a magical car, so he was supremely eager to tackle the project.
His wife, Ann, was extremely concerned for his health. She wanted to force him to take rest, so she confiscated his typewriter!
Not to be denied, Ian wrote Chitty Chitty Bang Bang in longhand. It was published posthumously in 1964 by his wife Ann, to great acclaim.
About this time, producer Saltzman, with whom Albert Broccoli collaborated on the James Bond films, wanted to produce Chitty Chitty Bang Bang as well.
Broccoli was opposed. He felt that children's works were not Fleming's strong point, and that the story was not built for cinematic success. And so, he refused to work on the project.
It's a Jolly Holiday With Mary
But all that changed when he saw how popular Mary Poppins had been with audiences. Yes, maybe a flying car might just hit the spot! So in 1968, with the same star of Poppins in Dick van Dyke, and a score by the same Sherman Brothers, Chitty flew onto the screen and into a generation's heart.
It also flew into the heart of Broccoli's wife, Dana, who considered the months spent filming Chitty to be the happiest of her professional career. It was no surprise that, when the idea to turn Chitty into a stage musical came up in the 1990s, Dana was all aboard!
Up From The Ashes Grow the Roses of Success
So Dana Broccoli came out of retirement for the project, and, together with her daughter, Barbara Broccoli, got to work on it. The first thig they did was to call Robert and Richard Sherman, the composers of the film score.
The Shermans were excited by the project! They happily came out of retirement to reconnect to their beloved creation. The stage version has much more depth than the film version, and as a stage musical, it has more music. Richard and Robert Sherman wrote five new songs for Chitty Chitty Bang Bang, the musical.
Chitty Chitty Bang Bang opened on the West End in 2002.
The results?
It became the longest running show ever at the London Palladium. Chitty, however, didn't do nearly as well on Broadway, closing after 361 performances. The US version was then revised and continues to be performed by touring and regional theatres. (Our production follows this revised script.)
© 2020 Israel Musicals. All Rights Reserved | Design by W3layouts