The King and I - JEST Coproduction
The show ran in May 2013 to rave reviews. Here are the sights and sounds from this wonderful production, directed by Yisrael Lutnick, musically directed by Amy Bart, choreographed by Assaf Berznitsky and co-produced by Rachel Keene.
Thoughts on The King and I
Pictures from the production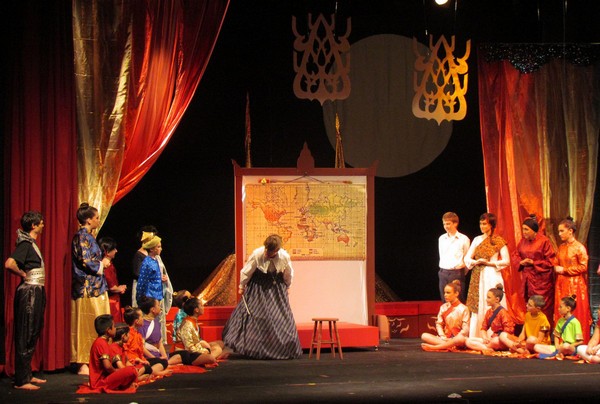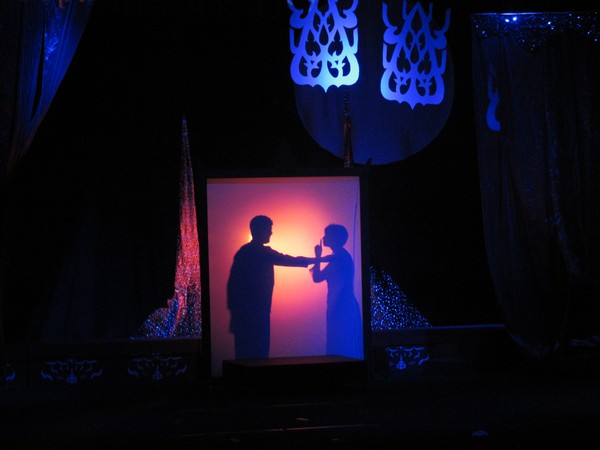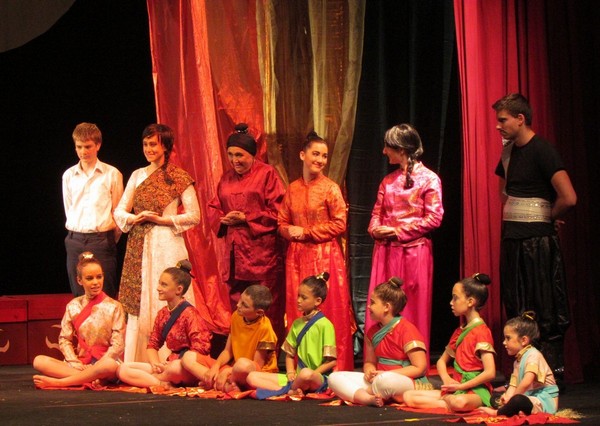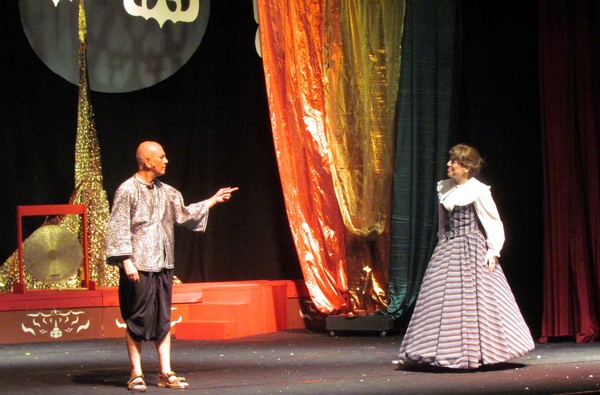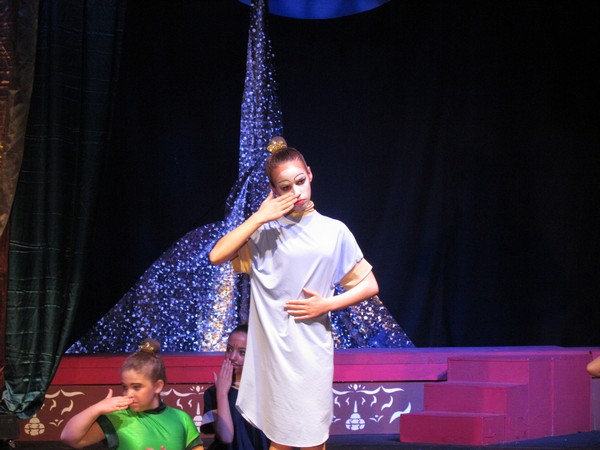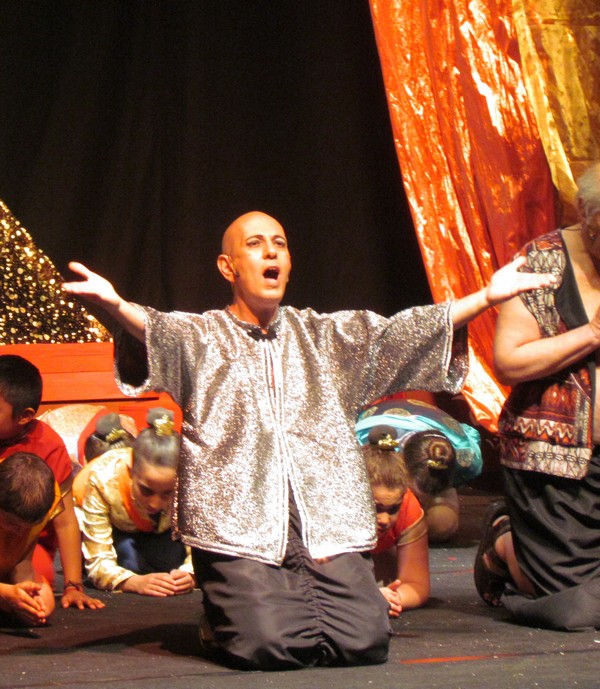 The King and I represents one of the main challenges of humanity: How to relate to and accept those who are different from "us". Anna finds herself as far from her version of civilization as she could be, and yet manages to find the beauty and specialness in the world that is Siam. In truth, it could have gone differently. She could have come with the harsh attitude of the colonialist, and chosen to judge everything harshly. Or, she could have simply decided that these people were not worth the effort and gone to a more comfortable place.
Yet she did not. She came with an attitude of seeking the common thread of humanity that runs across all cultures. She came with an openness to seeing the beauty of the "other", and with a firm commitment to build bridges between "them" and "us". She had ample reason to leave, and yet, when she seemed about ready to, she could not tear herself away from that beauty that she had discovered.
Therein lies a lesson for us. On the day when all of humanity embraces the common dreams of all people, and when we honor and respect the differences, we will see true peace. When we seek out that which unites instead of that which divides, this world will be a far better place. Put more directly, when racism is erased, war and bloodshed will be as well.
The Creative Team:
Yisrael Lutnick (Director) - founded Israel Musicals in 2007 by producing his original musical, If I Could Rewrite The World. Since then he has directed/produced many shows, including the recent production of EVITA, in which he also portrayed Juan Peron. Yisrael's recent concert series, Frankly Sinatra, has been performed in Jerusalem, Tel Aviv and in New York's theater district.
Amy Bart (Musical Director) - returns to Israel Musicals after directing our 2010 production of Annie. A veteran educator, she has also directed children's theater workshops for the Barrington Stage Company in Massachussetts. Her connection to Israel was forged during the Yom Kippur War, when she used her pianistic skills to comfort bereaved families and bring music in a troubled time.
Assaf Berznitsky (Choreographer) - graduated from the Nissan Nativ Theatre Studio in Jerusalem, and the Theatre Studies Department at Hebrew University in Jerusalem (BA). He is an accomplished dancer, actor, teacher and choreographer, having choreographed Israel Musicals' The Music Man. Assaf performs regularly with the Aspaklaria Theatre, starred as Mr. Mistoffelees in CATS and appeared in the recent Spotlight Theatre production of Joseph.
The Ensemble:
Sandy Cash (Anna) - began her professional career in Israel as a "chorus girl" both in the Israeli Opera, and in Tel Aviv's Cameri Theater, where she appeared in Les Miserables with Dudu Fischer. Today best known as an English-language singer-songwriter, Sandy performs extensively both in Israel and abroad, and has released four albums. Sandy's latest release, "Voices From the Other Side", was named one of the top folk discs of 2012 by the American NPR affiliate radio show "The Back Porch."
Zvi Goldfeld (The King) - A dentist by day and a singer/actor by night, Zvi has become a famiiliar face on the English stage. He portrayed Jigger in the Encore production of Carousel, the Wazir in Israel Musicals' Kismet and has been a member of the Dominanta ensemble (musical director - Z. Sherf) for several years.
Malka Abrahams (Lady Thiang) - has worked as an actress for many years in theatre, film and TV commercials. She has served three terms on the Academy for the Israeli Theatre Awards. She has founded and runs "So To Speak", a business which trains public speakers. Malka's previous productions as assistant director include, among others, Carmen (Royal Opera House, London (For Israel Festival)), Guys and Dolls (Capital Musical Theatre) and directing "Jewish Youth Theatre" in Cambridge, England.
Shani Wahrman (Tuptim) - has a degree in Vocal Performance from DePauw University in Indiana. She has participated in The Music Man as Marian Paroo and co-musical director, and sings with numerous vocal ensembles. She has sung notable roles in a variety of mediums, including musical theatre and opera, and has acted in straight theatre as well.
Alon Aviv (Lun Tha)
Marvin Meital (Kralahome)
Rafi Swidler (Prince Chululungkorn)
Elan Mauer (Louis Leonowens)

The Men
Elazar Brandt (Captain Orton)
Samuel Weaver (Interpreter)
Eliezer Friedman (Guard)
Neil Turetsky (Edward Ramsay)

The Ladies
Vivian London (Lady of the court)
Aliza Ben Moha (Lady of the court)
Avital Kagan (Royal Wife)
Ilanit Kovalski (Royal Wife)
Miriam Berkowitz (Royal Wife)

The Children
Maayan Bailey (Royal Child)
Tzori Cohen (Royal Child)
Pnina Falk (Royal Child)
Ariella Kut (Royal Child)
Eli Swidler (Royal Child)
Sarah Rinah Zedek (Royal Child)
Chanah Shalvah Zedek (Royal Child)
Yonatan Schochet (Royal Child)
Shalev Haddad (Royal Child)
Noa Kaufman (Royal Child)
Ketoret Landau (Royal Child)
Ariel Landau (Royal Child)
Shira Berkowitz (Royal Child)