To Dream the Impossible Dream
Man of La Mancha
Man of La Mancha is a different type of show. It is a show that does not have fans, it has fanatics in the full sense of the word. People don't "like" Man of La Mancha, they are passionate about it. Why?
Because deep inside, everyone is a little bit of a Don Quixote. We all want to fix the world, to fight for that Impossible Dream. Man of La Mancha calls to the best desires inside us, and restores our faith in goodness when the world has gone mad.
Pictures from the production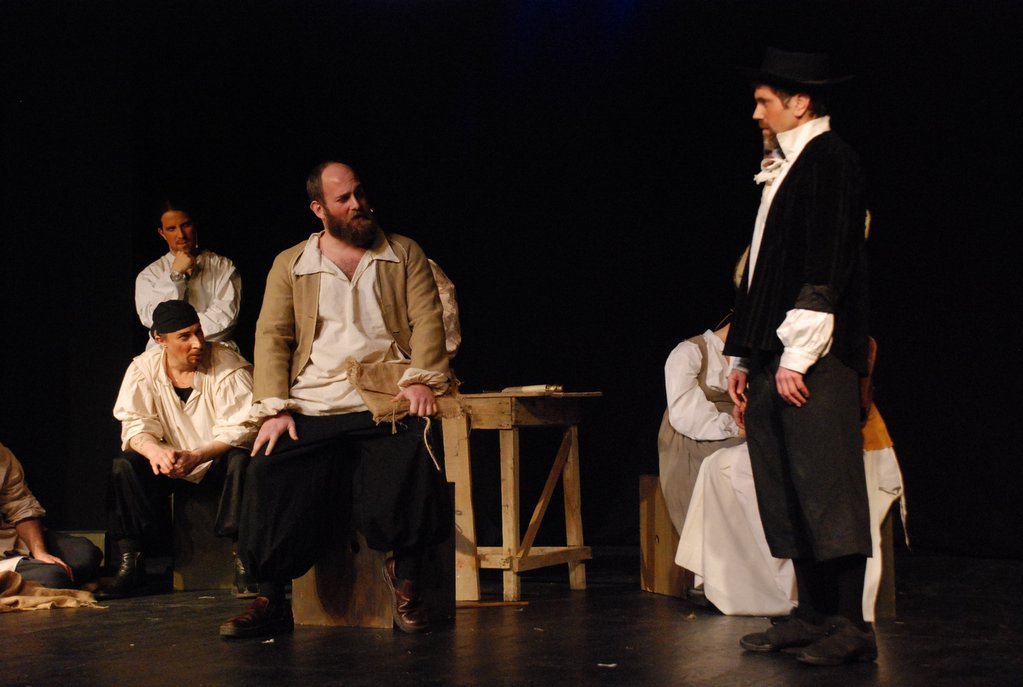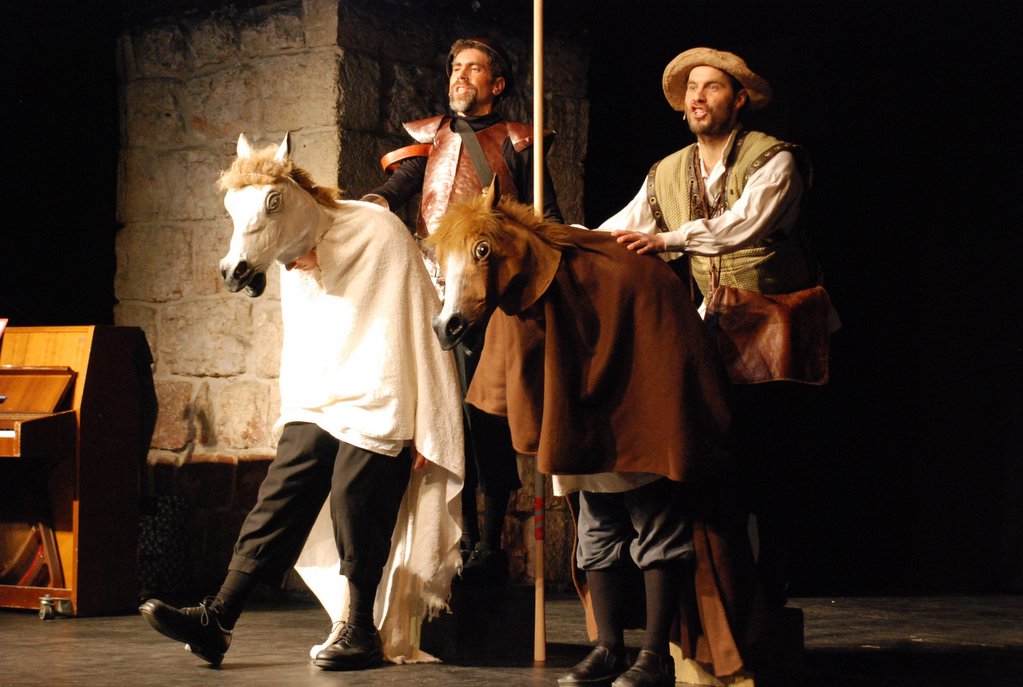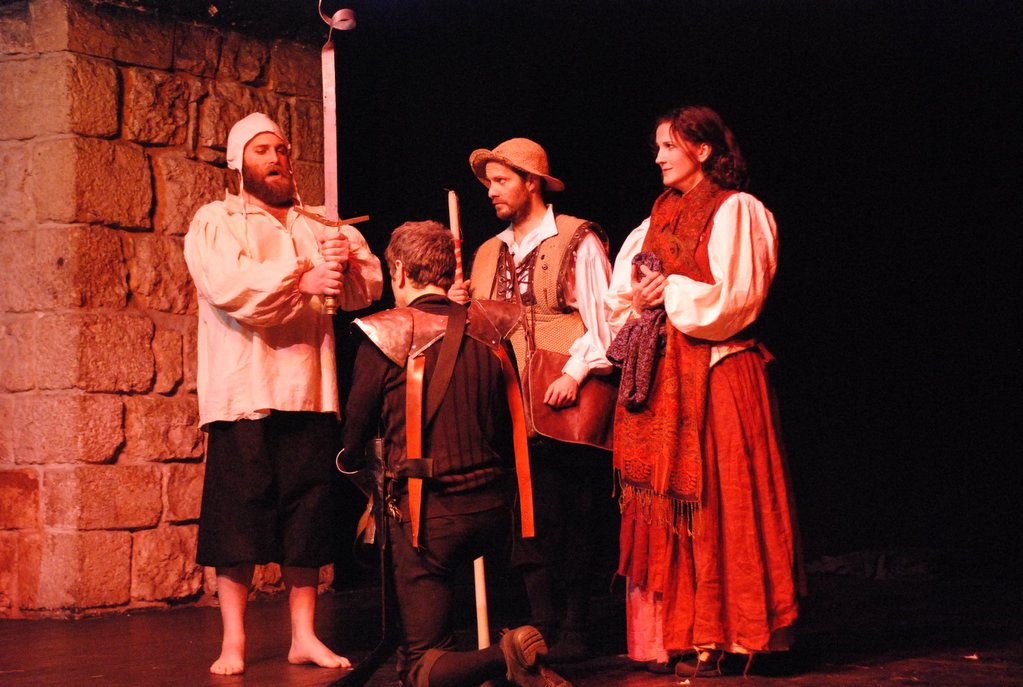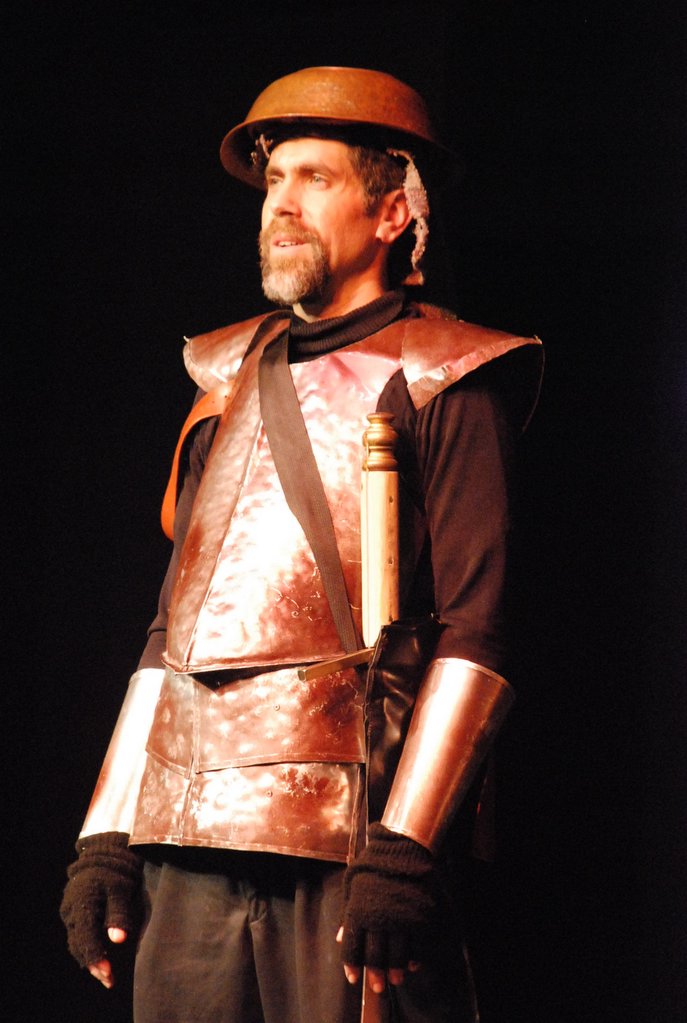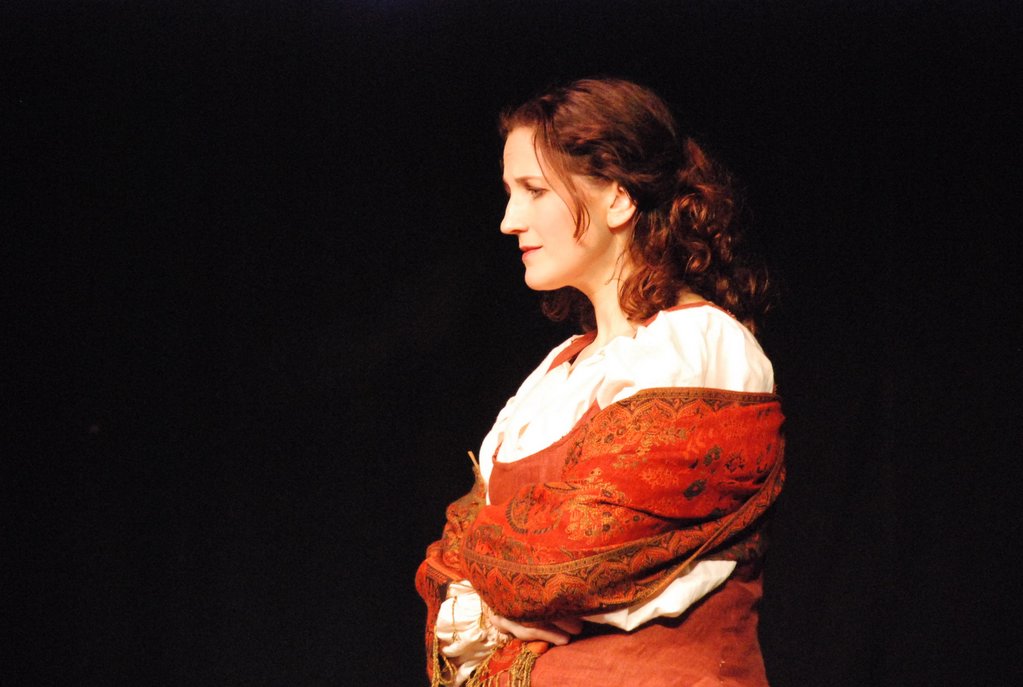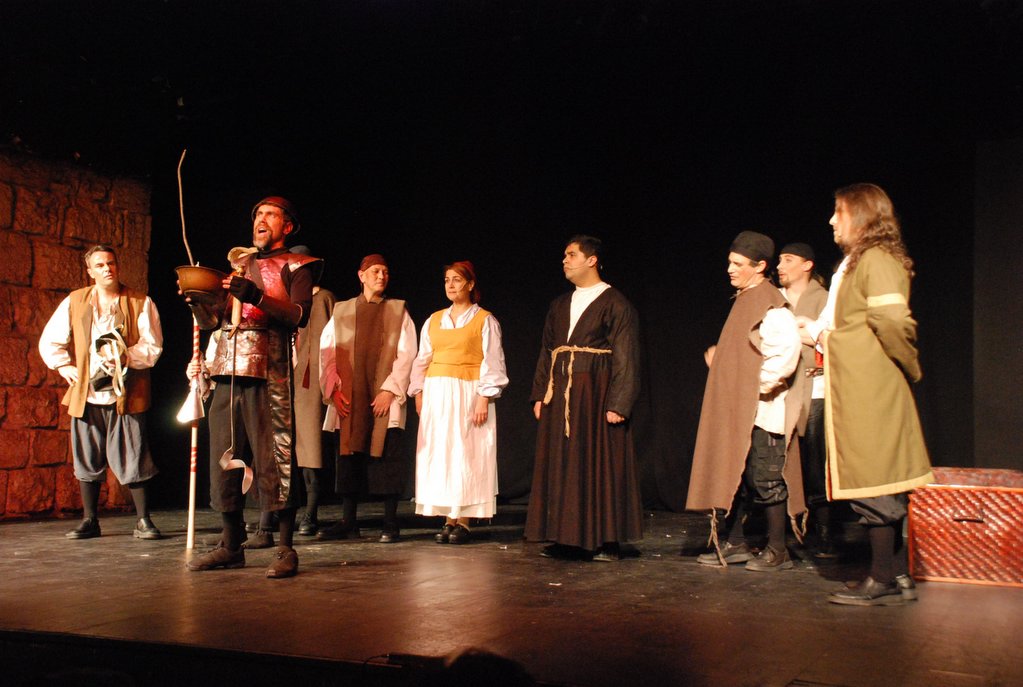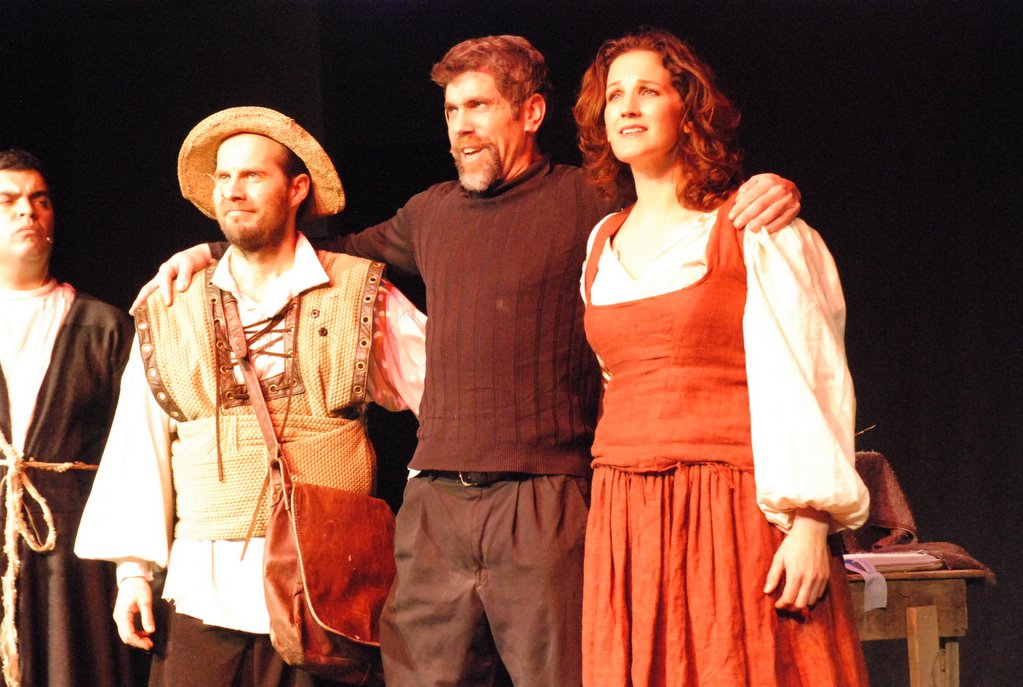 The Show and The Cast and Crew
Directed by Bathsheba Garnett
Musical Director Daniel Tucker
Written by Dale Wasserman
Lyrics by Joe Darion
Music by Mitch Leigh
Performed in English and accompanied by a live orchestra.
The Cast:
Batsheva Garnett (Director) grew up in Jerusalem, and has made her name on stage and screen abroad.
Daniel Tucker (Musical Director) is classically trained pianist. In South Africa, he musically directed many shows.
Daniel Chari (Padre) is a classically trained singer.
Devorah Shalen (Housekeeper) is a passionate devotee of musical theater. She is a trained actress and singer.
Howie Metz (Sancho) a dentist, and a musical theater aficionado. He has appeared in many local productions.
Michel Sade (Pedro) Michel came from Italy, and studied at the Academy of Theater Veneta. He has passed away, and is sadly missed.
Nikki Simon (Antonia) has played many accredited roles in musicals as well as plays.
Ofer Golany (Paco) is a prolific singer and songwriter, whose guitar playing keeps him performing all across Israel and beyond.
Rashi Rosenzweig (Barber) has appeared with The Guild Theatre, TACT and sings Tenor with the Eitz Chaim Choir of Ra'anana and the Yuval Chazanut Choir.
Rebecca Sykes (Aldonza) studied theater and music in NYC, performing many roles, and is an educator, providing storytelling workshops.
Shimshon Segal (Innkeeper) was raised in South Florida. Man of La Mancha was his first production.
Yehuda Chaimowitz (The Captain) has graced the stage of many local musical theater performances.
Yisrael Lutnick (Don Quixote) is an experienced writer, choral conductor and musical theatre performer.
Yossi Fackenheim (Dr. Carrasco) graduated from Jerusalem's Nissan Nativ Acting Studio in 2005, and made his musical theater debut in If I Could Rewrite the World, and is a professional actor.
Zvi Goldfeld (Anselmo) is a dentist who sings and acts!
Buy and Download the Broadway Cast of Man of La Mancha