Israel Musicals' First Production, Yisrael Lutnick's
If I Could Rewrite The World
Premiered 2007 at Bet Shmuel, this original musical tells the story of young Aaron Cohen, a troubled teenager in a New York suburb. His parents marriage is falling apart before his eyes, and he somehow blames himself. If only there is a way to change things, he reasons, he will be able to figure it out.
With the guidance of an inspiring Bible teacher, he discovers that his biblical namesake, Moses's brother Aaron, specializes in just this line of work. Now, Aaron determines to learn from the Bible exactly how to "rewrite the world".
Pictures from the production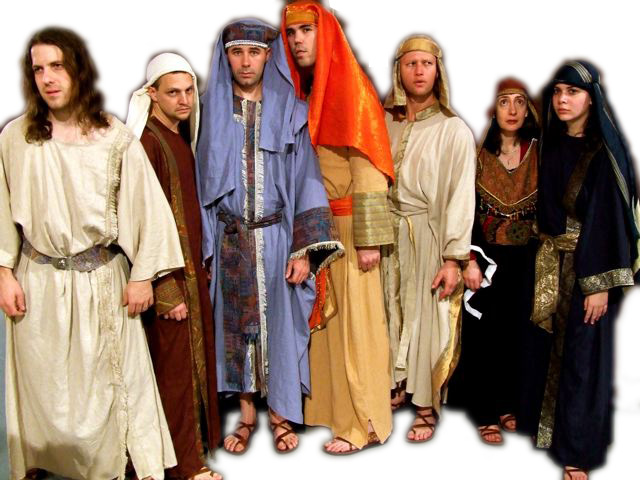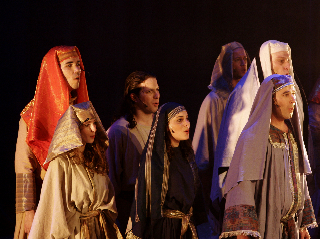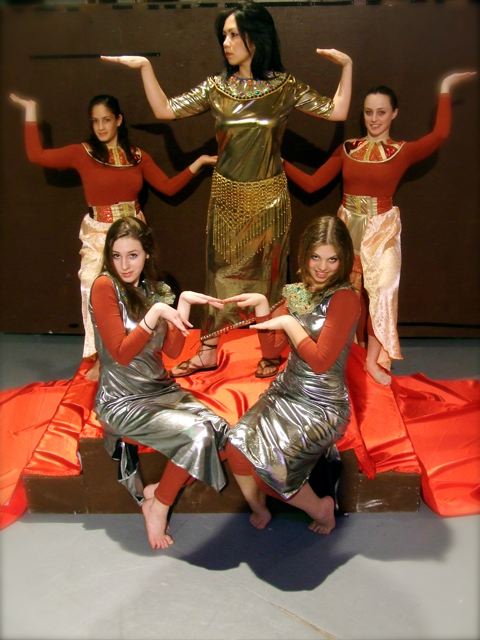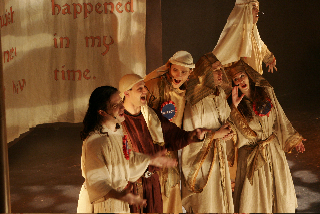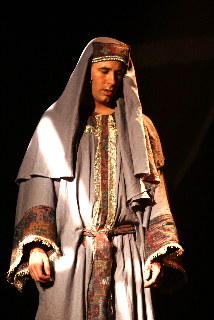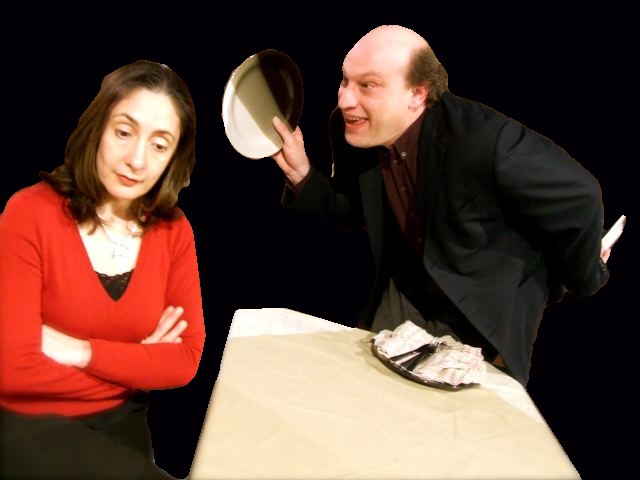 A musical means of teaching Jewish values

By Greer Fay Cashman

Greer Fay Cashman is a member of the editorial staff of The Jerusalem Post. She is a general reporter, feature writer and columnist. She was born to Polish immigrant parents in Melbourne, Australia where she attended Mount Scopus College and ther Y.L. Peretz Yiddish School. Before coming on aliya in 1973, she was editor of the Sydney Jewish News. In Israel, she worked as a writer for the United Jewish Appeal, United Israel Appeal, World Zionist Organization, the Israel Export Institute and other outlets. She joined The Jerusalem Post in 1981.

Yisrael Lutnick is a very talented young man, who authored a book that became the basis of a musicale for which he wrote the music and the lyrics. Not only that but at the world premiere in Jerusalem, of 'If I Could Rewrite the World' he also played the piano in the five-member band.

In a nutshell, the storyline is about a New Jersey boy called Aaron Cohen, who sees that his parents' marriage is breaking up, and wants to do all that he can to patch things together and make them love each other again. His Bible teacher encourages students to imagine themselves in the place of Biblical heroes and to ask themselves how they would act under similar circumstances.

Thus Aaron imagines himself as the Biblical Aaron, the older brother of Moses, and sets about rewriting or more accurately reforming his personal world.

To be honest, without the program notes, I'm not sure that I would have understood the plot. My companion admitted to being equally perplexed, but we noticed that the rest of the audience in the Beit Shmuel Theater was thoroughly enjoying the performance and appeared to know exactly what was going on. That was hardly surprising since a large percentage of those who had come to the premiere were closely related to members of the cast.

The production was lively and fast-paced; the band was very good, but several of the melodies carried hints of familiarity, which suggested that they may have been borrowed and given a change of tempo.

The acting for the most part was quite professional, though it bothered me that Yonathan Avinoam who played the lead character spoke English with a Hebrew accent, whereas the rest of the cast, - even those not born in North America – spoke with American accents. It may not have disturbed anyone else, but it was irritating to my ear, especially because the Russian immigrant actors who play in Hebrew and Yiddish productions have managed to overcome their accents and have learned to enunciate without betraying their Russian origins.

Avinoam is a good actor, who certainly knows how to play to the audience. Perhaps it was precisely because of his talent that his inability to lose his accent was detrimental to the production.

Of course it's to the credit of Israel Musicals, the presenters of the show, to integrate immigrant talent with Sabra talent, but just as immigrants have to adapt to a Hebrew production, Hebrew actors should be able to adapt to an English language production.

Whatever may have been lacking in the production was compensated by the contagious enthusiasm of the cast. They were really enjoying themselves and putting their hearts and souls into their parts – and that feeling positively radiated from the stage.

There's certainly an audience out there for Jewish theme productions and the spontaneous applause with which this one was received was indicative that neither Lutnick nor his colleagues will remain idle.
The cast:
Aaron Cohen -- Yonatan Avinoam
Biblical Aaron -- Aaron Allsbrook
Rabbi Bergman --Yossi Fackenheim
Sheila Cohen -- Rebecca Gillis
Bert Cohen -- Eran Sarel
Josh Green -- Ariel Watson
Alicia Green -- Natalie Cohen
Korach -- Simon Shockett
Pharaoh -- Lisa Woo
Students --
Yaron Shavit
Rachel Golomb
Mor Haddad
Keshet Partem
Maital Porat
Zev Navon
Yair Spiegel
Maya Cohen