Seussical, the Broadway show, is a Dr. Seuss Fantasy in Song and Dance.
Music: Stephen Flaherty
Lyrics: Lynn Ahrens
Based on stories by Dr. Seuss
Director: Yisrael Lutnick
Choreographer: Assaf Berznitsky
Musical Director: Haim Tukachinsky
Sets by Elazar Brandt
Costumes by Lea Toren
Stage Manager: Tzviya Brickel
PR by Hilla Komem of Otzar Tarbut
Presented by arrangement with Josef Weinberger, Ltd., on behalf of Music Theater International
Pictures from the production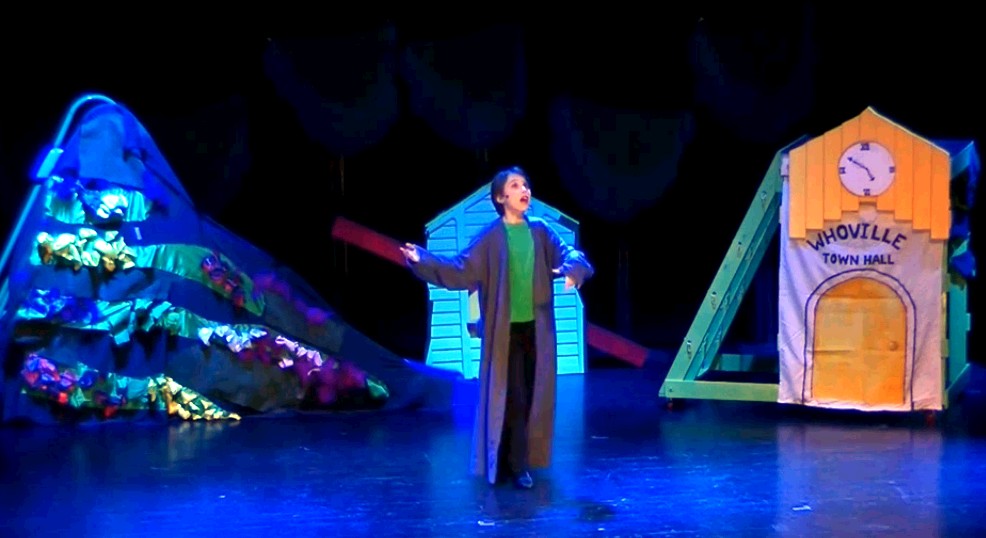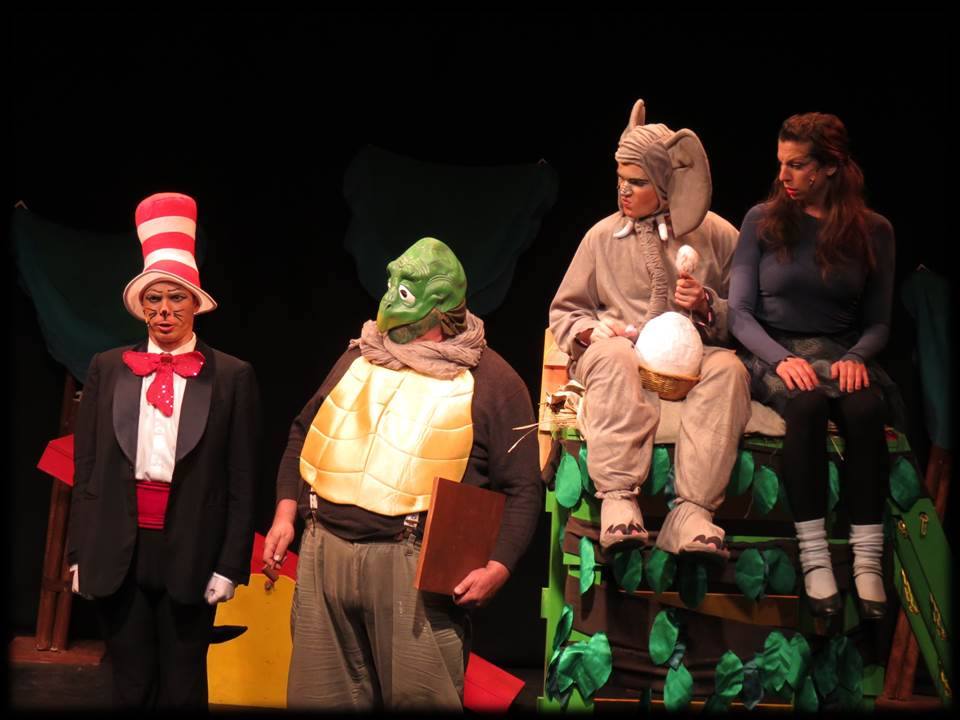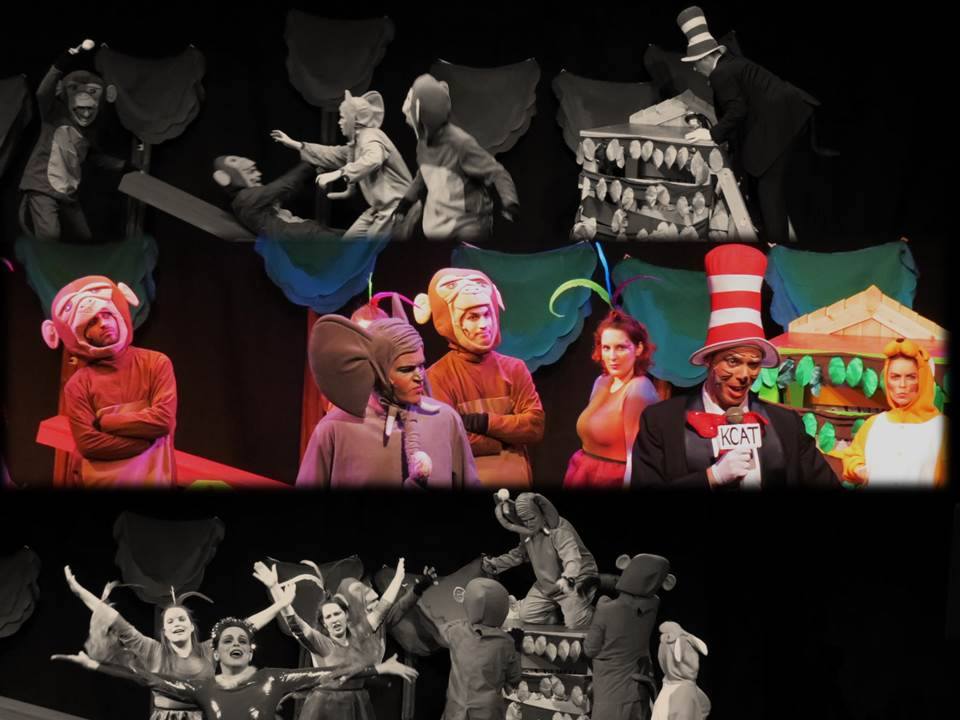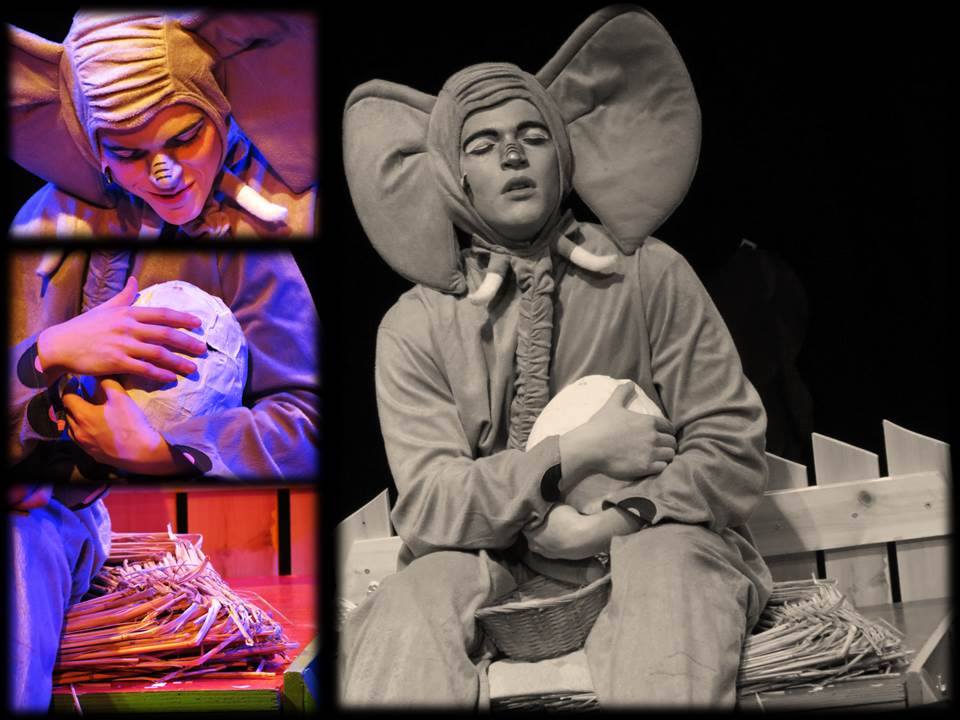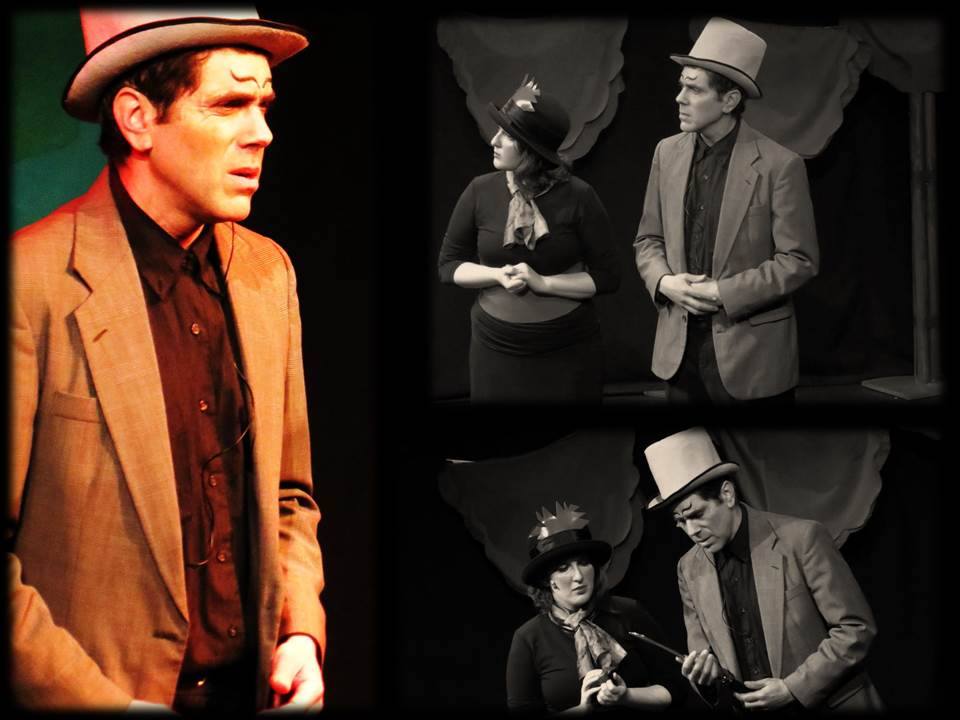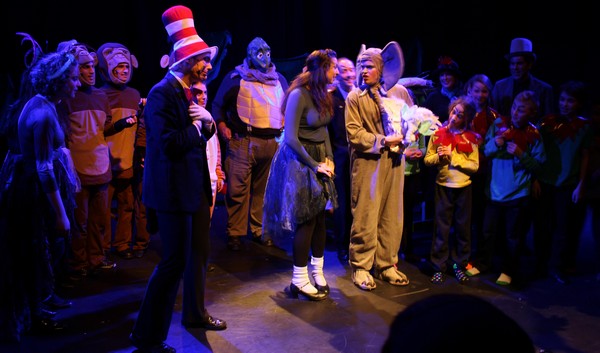 A song-and-dance journey to the fantastic world of Dr. Seuss is Seussical!, the hit Broadway musical. Learn about Horton, the incredible elephant who has to save an entire world, and hatch an egg to boot! In our contemporary world, where kids are increasingly exposed to sometimes harmful messages, Seussical is special. This is a show filled with important values and life lessons, such as:
The courage to be true to your values
Standing up to bullies
The importance of making a commitment
Doing what's right, even though others may laugh at you
Kindness and caring for those weaker than you
Being happy with the gifts that you have, and not needing to be someone else
Believing in your ability to save, or change, the world
Seussical on Channel 2
The Plot
"After all those years being stuck on a page, did you ever imagine you'd see me onstage? Now I'm here, there is no telling what may ensue!" Thus says the Cat in the Hat, as he introduces a young boy to the world of Thinks. Together, they think up the story of an elephant, named Horton, lazily lounging in the Jungle of Nool, who suddenly hears a voice .. from a speck of dust! He discovers that an entire world resides on that speck of dust, and without him, they could all perish.
He determines to save that world, called Who, at all costs. When the other animals in the jungle find out about this, they are convinced that Horton is crazy, and will stop at nothing to see that speck properly disposed of. What follows is a tale of bravery, responsibility, and a budding love affair to boot.
The Musical
Now one of the most performed shows in America, SEUSSICAL is a fantastical, magical, musical extravaganza! The initial Broadway production garnered a Drama Desk nomination for Outstanding Musical Score. When the authors revisited the work, it became a huge success in national tours.
Our production is faithful to the formula that led Seussical to its huge popularity - telling the story in a magical, intimate fashion. With professional singers and carefully selected amateurs working together, we created a beautiful and loving telling of a story to warm every heart.
Our production ran from January to March, 2014