In 1931, this became the first musical comedy to win a Pultizer Prize. Meet John P. Wintergreen, candidate for President of the United States. His platform? LOVE.
With a script by the writers of The Marx Brothers, and a glorious score by the legends of Broadway, George and Ira Gershwin, Of Thee I Sing WINS!
Opens January 27th. Tickets on sale now, click here.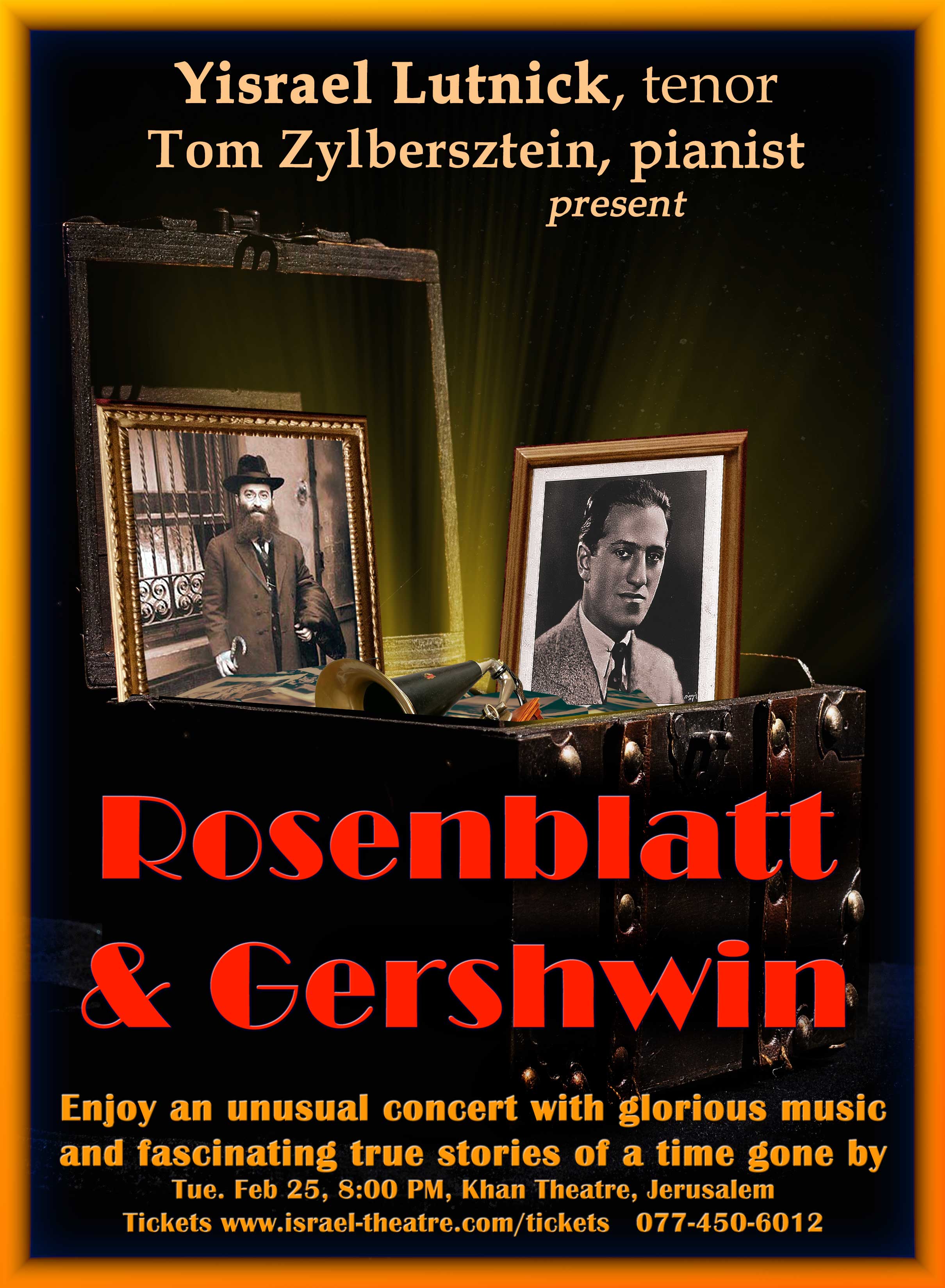 Rosenblatt & Gershwin
With tenor Yisrael Lutnick and pianist Alon Aviv
The feeling you get when first open a hundred-year-old chest and discover a beautiful bygone world. That's the feeling you will have as you experience Rosenblatt & Gershwin.
We will share an incredible journey together to the beautiful music and wondrous stories of two legends: Yossele Rosenblatt and George Gershwin. These two men had nothing in common, except that they had so much in common. In the words of an audience member, "The way [Yisrael Lutnick] combined Yossele Rosenblatt, including the humorous snippets, with the very modern genre' of George Gershwin, was magical, remarkable and entertaining!"