The History of Broadway
A musical journey from George M. Cohan through Rodgers and Hammerstein, Sondheim, Lloyd Webber and beyond.
Join us for a beautiful concert filled with outstanding talent! We have brought together, on one stage, some of the brilliant performers from our best hits, including Efrat Raz (Grizabella in CATS), Kfir Levy (Che in Evita), Shani Wahrman (Marian in Music Man), Yisrael Lutnick (Frankly, Sinatra..), Shachar Shamai (EVITA) and Meital Segal (EVITA, and the VocaPeople). Musical director will be Haim Tukachinsky (Sinatra, Seussical).
Just Concluded: Seussical!
It's easy to think that Seussical is mostly for the kids, since Dr. Seuss is the quintessential children's author, but it is not so! The show is a contemporary Broadway "opera", almost entirely sung and danced. It runs two-hours, with intermission, and brings a touching story to life with infectious music and rhythms.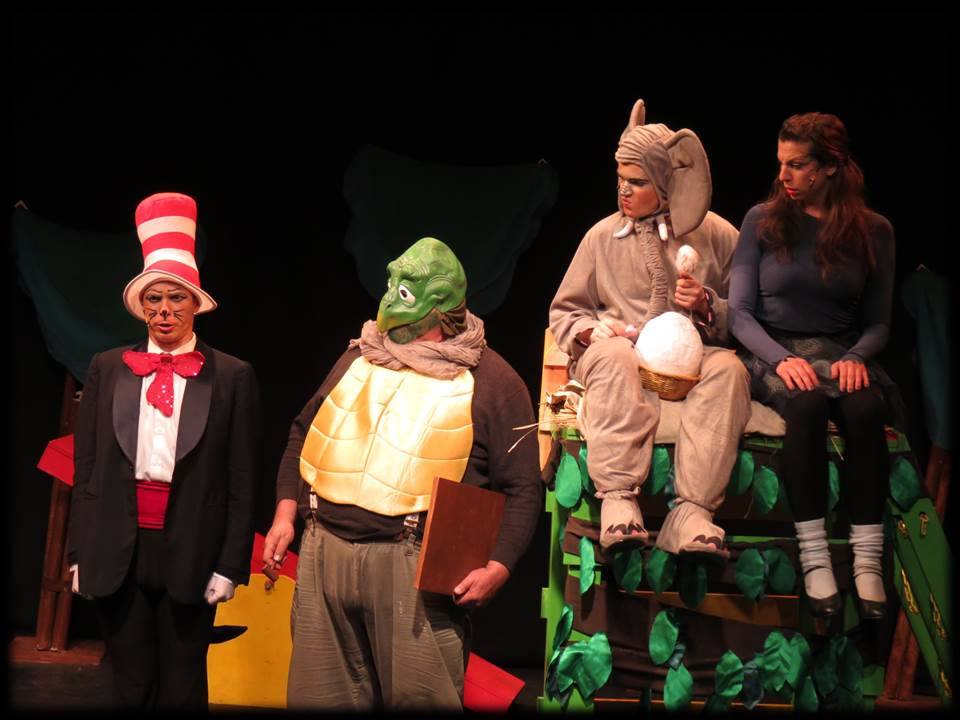 Our production boasted
20 singing and dancing actors
and a live band accompanying the show. They sang and danced their way into the hearts of great audiences across Israel over the winter months.
Click here to learn more about Seussical.
Click here to read about the cast and crew.
Click here to see photos from Seussical.

Israel Musicals Box Office
It was magical! We're still humming the tunes.
We really enjoyed the show! It was a wonderful production.
Our entire family really, really enjoyed the show.
My son loved it! Thanks again. If you will be [performing in our area] again, please let me know, so that [more of my family] can attend.