Seussical. A World-Saving Broadway Show
A song and dance discovery for the whole family
Horton the Elephant and the Cat in the Hat come to exuberant life in this hit musical. Seussical has got everything, from brilliant song and dance to a story filled with beauty, danger and happy endings. And it is full of educational values and world-saving lessons. Teachers are welcome to contact us for special class arrangements - see here for more information.
2001 Drama Desk Nominee for Outstanding Musical Score
It's easy to think that Seussical is mostly for the kids, since Dr. Seuss is the quintessential children's author, but it is not so! The show is a contemporary Broadway "opera", almost entirely sung and danced. It runs two-hours, with intermission, and brings a touching story to life with infectious music and rhythms. We DO recommend Seussical for young audiences, from 6 years old and up is best, but do stress that Seussical was written as an adults show as well.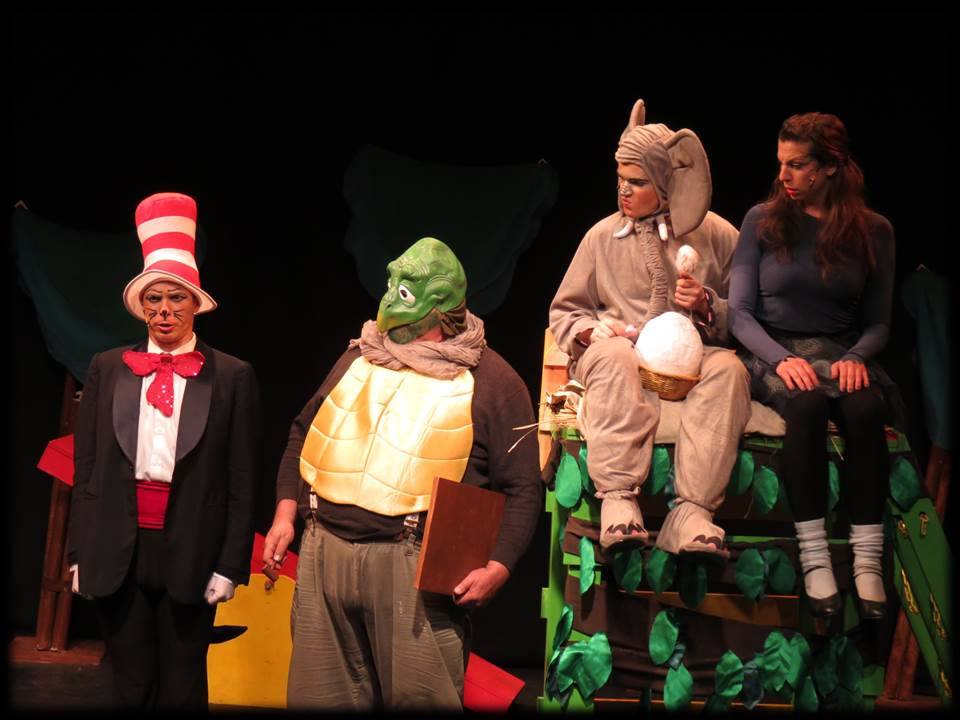 Our production boasts 20 singing and dancing actors and a live band accompanying the show. They will sing and dance their way into your hearts as they tell you a heart-warming story of imagination, danger, loyalty and a hint of romance.
Click here to learn more about Seussical.
Click here to read about the cast and crew.
Click here to see photos from Seussical.

Israel Musicals Box Office
It was magical! We're still humming the tunes.
We really enjoyed the show! It was a wonderful production.
Our entire family really, really enjoyed the show.
My son loved it! Thanks again. If you will be [performing in our area] again, please let me know, so that [more of my family] can attend.