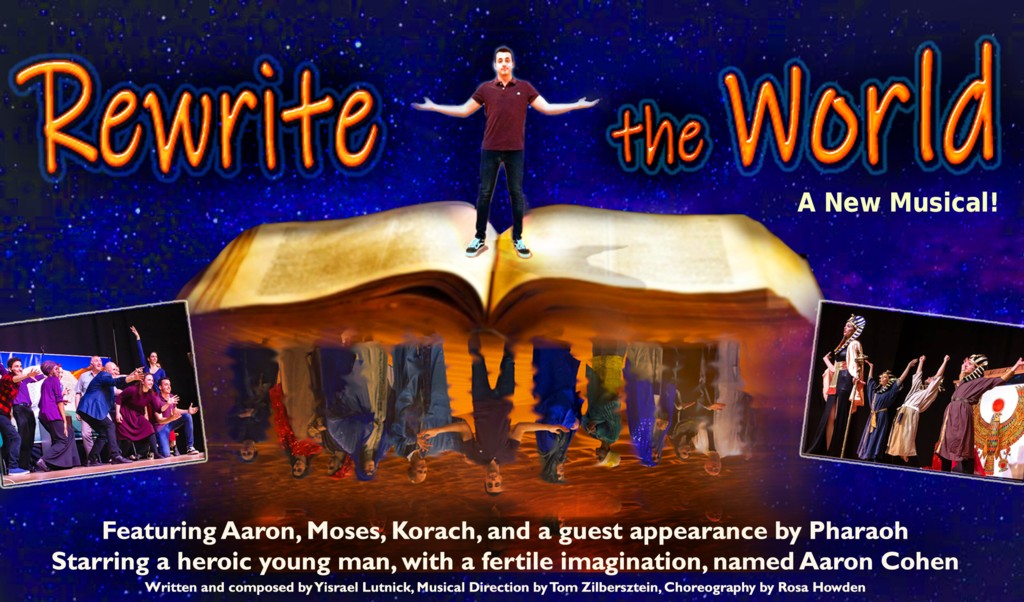 Rewrite the World, an exciting new musical with the vibrant styles of Joseph and the Amazing Technicolor Dreamcoat, a poignant and enchanting story reminiscent of Dear Evan Hansen, and lots of magical imagination – of Biblical proportions – evocative of
The Wizard Of Oz.
Yes, this is as fun as it looks!
Dedicated to the memory of our longtime musical director, Haim Tukachinsky, z"l
---
"...True works of art have a universal language. One does not need to speak English to enjoy this musical. Whatever language you speak at home you will go home smiling after seeing 'Rewrite The World'".
"Two thumbs up on that music!"
- Sue E.

"We enjoyed this performance and .. would like to hear the songs again."
- Ilana W.
"...Enjoyed every song and dance, went home with a smile."

"Congrats on a spirited new play! You should feel really proud bringing something new to Jerusalem!"
- Karen F."
© 2017 Israel Musicals. All Rights Reserved | Design by W3layouts